Maritime Heritage Vessels & Organizations
Boats carrying local food products were a common sight on Puget Sound at the turn of the 20th century. Fully stock "store boats" offering all the necessities of the day frequently shared the docks with "mosquito fleet" cargo and passenger steamers. Many island farmers in the early years transported their goods to market by row boats and sailing scows. For over a century, local fishing boats would show up in the afternoons to deliver the days fresh catch of salmon, crab and oysters.
Before many early communities had roads, their only access to civilization was by water. The constant parade of boats on Puget Sound created a perpetual floating market in every port. Even the smallest communities had daily visits.
Perhaps the most unique thing about our floating markets is that they are also floating museums. The vessels that participate in our dockside markets actively recreate the excitement of the past when boats of all sizes brought food from the farm and sea directly to the consumer.
FarmBoat Partners with Maritime Heritage Organizations
to Help Save and Share Historic Vessels
Farmboat started out as a way to preserve old boats. Today, we help maritime heritage organizations create uniquely appealing ways to utilize their historic vessels. Our job is to help put old boats back to work so that they can continue to be a viable learning experience for future generations. LEARN MORE >>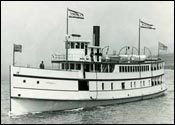 Steamer Virginia V - A classic 125' wooden steamship. Fulley restored with an original tripple expansion steam engine dating back to the late 1800's. LEARN MORE >>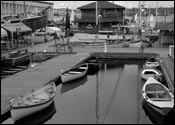 Center for Wooden Boats - Has the largest antique small boat livery in the Pacific Northwest. Located at South Lake Union Park in Seattle, the organization shares maritime heritage and offers experiential activities from rowing and sailing to nautical classes for the young and young at heart. LEARN MORE >>
---
Affiliate Vessels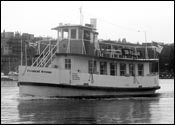 Fremont Avenue -Styled upon the lines of the classic steamers, the Fremont Avenue is a modern rendition of the historic passenger and freight boats that travelled Puget Sound a century ago. LEARN MORE >>